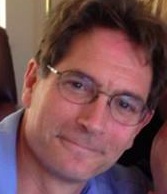 David Barnhill has been collecting since the early 1960s. David's parents felt that anything that inspired him to read and stimulated his imagination was a good thing. As David's interest in film, literature and comic books evolved, his parents allowed him to pursue his passion for monsters, villains, superheroes and the fantastic.
David continued collecting while traveling the world – visiting every continent except Antarctica. David felt it was his mission to buy the scariest and most vicious toys he could find. Inspired by the High Lama in the 19030s film The Lost Horizon, David's vision was that "in some future time, there will be a need for these amazing toys, space men and villains for all to enjoy."
David's collection now includes more than 200,000 items, making this Minnesota-based collection one of the largest private toy collections in America.  Containing rare and highly sought after items representing toy-makers and monster creators from across the US and several foreign countries, David co-founded SuperMonster市 City! because he is eager to share his joy in toys, monsters, superheroes and villains with the world.
David earned a Bachelor's Degree in American Film History from University of Wisconsin – Madison, with an emphasis on Classic American Hollywood films of the 1930s and 1940s.
***********************************************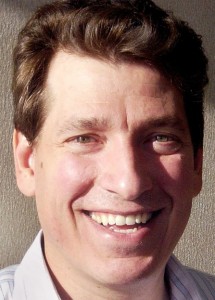 Stephen Yogi Rueff grew up in Minneapolis collecting comic books in the 1960s and loves his role as co-founder of SuperMonster市City!, where he is a curator and managing director. Stephen has worked in the arts as a performer, designer, manager and producer, touring around the globe with performing artists such as MacArthur Genius Award Recipients Meredith Monk, Bill T. Jones; Blue Man Group, Karen Finley and many, many other artists and creatives. As an Account Manager and Executive Producer for global corporate communications companies Jack Morton Worldwide and BI Worldwide he produced events throughout the US, France, Germany, Belgium, Spain, Austria, Czech Republic and Bahrain.
Stephen now enjoys coaching business start-ups and is the Director of Entrepreneurial Studies at the Minneapolis College of Art and Design. His academic research explores American culture and the role of fear in play, and through toys, monsters, superheroes and villains.
Stephen earned his MBA with an emphasis in Leadership and Sustainable Business from Presidio Graduate School. Stephen's Bachelor of Arts is from Empire State University, the same college attended by Peter Parker, aka Spider-Man! 'Nuff said.
CONTACT: stephen@SuperMonsterCity.com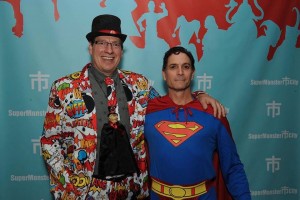 SuperMonster市City! Team of Champions
Steven Zerby grew up in Minnetonka and Dinkytown, USA and met David and Yogi on 8th grade and has been offering his photographic skills and artistic vision to SuperMonster市City!
John Gaspard has provided video production support. He is an author and filmmaker, producing or directing seven low-budget features. Check out his author page on Amazon or find his books at other outlets.
Jim Levi grew up in Buffalo New York and has been the SuperMonster市City! senior communications strategy consultant since our inception.
Many others who have provided endless support for this project, including; Nancy Dahl, Ruth Hritzko, Joel Westacott, Nick Michaels, Kate Roberts, Lin Nelson-Mayson, Steve Sibra, Meg McHutchison, Margie and Pat O'Loughlin, Liz Pangerl, Ann Isaacson, Steve Appelhans, Jeff Bair, Dan Spock, and many, many more. Thank you all for your contributions!